North Carolina State University
Randy Lait, Senior Director, Hospitality Services
919.515.6347
rmlait@ncsu.edu
PKC was hired by North Carolina State University (NC State) in May 2017 to conduct a comprehensive assessment and evaluation of the University's self-operated dining services versus potential contract dining services options. As North America's leading firm for college and university competitive request for proposal development, dining services rebidding and contract negotiations, PKC was uniquely qualified to compare a self-operated program with the more than 50 foodservice management contracts that PKC has negotiated over the past 10+ years with the likes of Sodexo, Aramark, Chartwells, etc.
PKC took a multifaceted approach to reviewing these operations. The review included analysis of previously conducted market research to determine the strengths and opportunities of the current program so recommendations could be formulated with these in mind. The overall sizing and layout of the venues were reviewed as well to better understand the demand and spatial requirements of this facilities.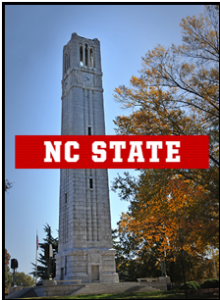 To understand the efficiency of the operations, PKC compared labor costs and cost of goods sold against similar accounts regionally and nationally. This contrasted the NC State dining operations against those of other institutions to clearly illustrate the current strengthens, weaknesses and opportunities for campus dining. PKC also met with key stakeholders across campus and in the dining department as well to immerse ourselves in the campus community and understand the specific concerns from areas of the campus including alumni relations, athletics, administration, finance and dining management employees.
The research resulted in a report that was presented in person to key stakeholders. This data driven process was captured utilizing key graphics and analytics so that the administration could clearly decipher PKC's observations and understand what led to our programmatic and operational recommendations. Following the presentation, PKC developed a comprehensive written report explaining the results of the process and next steps for dining on campus.