Meal plans are the backbone in any campus dining program and they can be a key influencing factor when students decide whether or not to live in on-campus housing and/or to participate in the campus dining program. PKC can help your campus develop flexible, customer-friendly and modern (versus old-school) meal plan programs that eliminate dissatisfaction, grow participation and add significant value to your campus dining program.
Porter Khouw Consulting offers the following meal plan development:
24/7 Anytime Dining Plans
Residential Dining Plans
Commuter Student Dining Plans
Value-Added Plan Enhancements
Meal Plan Revenue Projections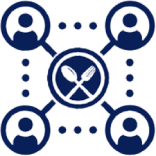 PKC has pioneered the transformation of SOCIAL ARCHITECTURETM.  At its core, SOCIAL ARCHITECTURETM encompasses PKC design strategies to create the richest levels of face-to-face student interaction (accidental collisions), with the highest levels of frequency on a daily basis.  As a result, colleges have reported transformative results such as increased student enrollment, retention, housing occupancy, graduation rates, mitigation or elimination of food & nutrition insecurity, and overall student well-being.
Porter Khouw Consulting defines SOCIAL ARCHITECTURE™ through the following elements:
Gravitational Pull: Designing programs that encourage students to stay on campus, i.e., "more sticky"
Emotional Connections: Designing programs that foster emotional connections for a lifetime
Social Energy: Designing programs with magnetic social energy
Sense of Community: Designing programs that build and accelerate community engagement for freshmen and beyond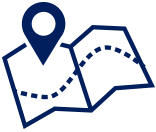 Master planning is an analytical and creative activity that results in a coordinated set of decisions about actions to be taken to accomplish stated goals. Research has shown that the master planning process can yield meaningful benefits to higher education dining organizations that take the time to develop these strategic roadmaps. Our firm has created comprehensive master plans for dining and auxiliary service departments on college campuses, hospitals and medical centers, business and industry organizations and more.
Porter Khouw Consulting offers the following strategic planning services:
Strategic Master Plan Development including qualitative and quantitative market research
Conference and Catering Services Review
Central Production Studies
Phasing Plans
Preliminary Space Plans
Staffing Matrices
Operational Audits
Financial Projections
Capital Cost Estimations
Preliminary Schematic Design Services
Operator Selection
Services

Over the years, we have found that many campus administrators consistently undervalue their foodservice contracts and enter into agreements that leave significant program opportunities and capital investment dollars on the table. PKC will work as your independent agent to facilitate a proven competitive bid process and negotiate on your behalf in order to secure a new foodservice contract based on the optimum, next generation dining program. Through our proven process, we've significantly improved and expanded the student dining experience while profoundly increasing the financial return for our clients. Our process takes approximately three to six months and has worked 100% of the time.
We believe that it's critical to begin the operator selection services process by completing independent and objective market research on your campus. That research allows us to develop the optimum dining program for your campus and to determine what your financial opportunity may be. We articulate this in a detailed and well-developed RFP that requires all potential operators to bid on what the best program is for your campus or organization.
PKC offers the following Operator Selection Services:
Program Confirmation/Development
Bidder Qualification
Request for Proposal Development
Management Agreement Draft
Pre-Bid Conference Facilitation
Bid Evaluation
Finalist Interviews
Contract Negotiations
Contract Compliance Evaluations
Annual Customer Satisfaction Surveys & Recommended Programmatic Updates

We can provide clients, architects and other planning partners with creative and contemporary, yet functional servery, dining room and kitchen designs that appeal to a wide variety of customers. PKC utilizes the REVIT Building Design Suite that combines Building Information Modeling (BIM) and CAD tools to help us design, visualize, and simulate our clients' projects more efficiently
PKC provides a full slate of services including:
Flow & Function Diagram
Schematic Design
Equipment Evaluation
Design Development
Mechanical, plumbing, & electrical utility load charts
Phasing Plan
Contract Documents
Plumbing/mechanical, & electrical spot connections plans
Elevation and details for custom fabricated foodservice equipment
Cost Estimates
Bid Analysis
Construction Administration including reviewing submittals of buy-out equipment specified and shop drawings of custom fabricated equipment. On-site project inspection during the installation of foodservice equipment and upon completion of the installation.
Design intend elevations of the foodservice millwork service counters
CAD Services
3-D Color Renderings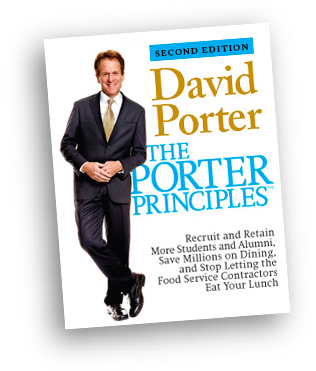 THE PORTER PRINCIPLES
In the second edition of The Porter Principles, PKC CEO & President David Porter created a thought revolution. David provides additional intriguing insights and keen observations regarding the importance of unlocking the SOCIAL ARCHITECTURE™ on campuses, the role it plays in guiding students and parents in the college search and the impact a socially-rich campus life can have on creating a stronger future for the younger generation.
OUR TEAM IS READY TO ASSIST YOU TODAY! Please click the link to the right and provide details in the form and we'll get in touch with you within 24 hours.
PKC has exceeded our expectations by helping FSU become a very engaged campus. Their professionalism, expertise and partnership have been invaluable in the creation of an outstanding dining program at Ferris State University.
Lori Helmer, director of dining services, Ferris State University