CÉZANNE GRAWEHR, EXECUTIVE VICE PRESIDENT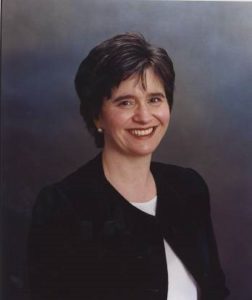 Since joining the firm in 1997, Cézanne Grawehr has assisted in the development of dining services master plans, meal plan studies, RFPs for both foodservice operator selection and vending, attended pre-bid conferences and in the past has assisted the Design Studio as a Project Coordinator with programming and development of foodservice spaces throughout the United States.
In addition to managing our headquarters office and human resources department, Cezanne also provides critical support to our planning, design, and marketing teams.
Executive Vice President
Porter Khouw Consulting, Inc. (as of January 2008)
Crofton, MD.
Executive Vice President
Porter Consulting Worldwide, Inc.
Crofton, Maryland
Aviation Recruitment Executive
Strongfield Aviation Limited
London, England
Senior Flight Attendant
Gulf Air
Bahrain, Arabian Gulf
Flight Attendant
British Caledonian Airways
London Gatwick, England
Sales Executive – Corporate Hospitality (Sailing)
The Challenge Business Limited
Petersfield, England
Personal Assistant to Chairman/CEO
Wadham Kenning Motor Group
Portsmouth, England
London Chamber of Commerce and Industry
Private Secretary's Certificate with "A" Level Business Studies
South Downs College
Portsmouth, England
Bay Path College
Bowling Green State University
Brookdale Community College
Bryn Mawr College
Bucknell University
College of Saint Benedict
Community College of Philadelphia
Concordia College
Cornell University
County College of Morris
Embry Riddle Aeronautical University-Daytona Beach
Embry Riddle Aeronautical University-Prescott, AZ
Elizabethtown College
Ferris State University
Florida Gulf Coast University
Florida Institute of Technology
Georgia Southern University
Gettysburg College
IDEXX Laboratories
Illinois State University
Immaculata University
Jackson State University
Johns Hopkins University
Kutztown University
Mercyhurst College
Messiah College
Michigan Technological University
Microsoft Corporation
Mid Coast Hospital
Montana State University
Murray State University
New York Institute of Technology
North Carolina A&T State University
North Harris Community College
Northern Illinois University
Northwest Missouri State University
Ohio University
Onondaga Community College
Princeton University
Roanoke College
San Jose State University
Simon Fraser University
Sonoma State University
St. Bonaventure University
St. Lawrence University
Stony Brook University
California University of Pennsylvania
Catholic University of America
Central Washington University
Clarke College
Cleveland State University
SUNY College at Canton
SUNY College at Cortland
SUNY College at Cobleskill
SUNY College at Oneonta
SUNY College at Fredonia
SUNY College at New Paltz
SUNY College at Plattsburgh
United State Naval Academy
University of Connecticut
University of Illinois at Chicago
University of Mary
University of Montana
University of New Hampshire
University of Notre Dame
University of Richmond
University of Toledo
University of Wisconsin Eau Claire
University of Wisconsin Stout
Vanderbilt University
Villanova University
Virginia Commonwealth University
Washington & Lee University
Wellesley College
Wheaton College
York University