DAVID PORTER, FCSI, PRESIDENT & CHIEF EXECUTIVE OFFICER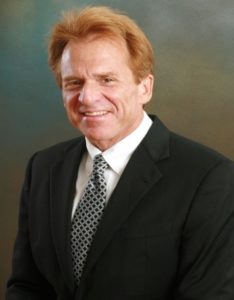 David Porter, FCSI, has completed dining services master plans, meal plan studies, written and bid RFPs for foodservice operator selection, and has programmed and designed foodservice spaces throughout the United States and Canada. His professional experience includes more than 35 years of hands-on foodservice operations and consulting experience, with nearly 15 years of experience in the field of independent foodservice consulting.
David has won the National Association of College and University Food Services (NACUFS) Region II Industry Award, the prestigious Daryl Van Hook Industry Award and served on the NACUFS Board of Directors and the NACUFS Industry Advisory Committee. He is a regular speaker at both regional and national NACUFS conferences as well as other industry meetings. David has also authored several articles for Food Management magazine. He is also the author of the book The Porter Principles: Recruit & Retain More Students & Alumni, Save Millions on Dining and Stop Letting Food Service Contractors Eat Your Lunch.
President & Chief Executive Officer
Porter Khouw Consulting, Inc. (as of January 2008)
Crofton, Maryland
Chief Executive Officer
Porter Consulting Worldwide, Inc.
Crofton, Maryland
Senior Associate
Cini-Little International, Inc.
Rockville, Maryland
Associate
Birchfield Foodsystems, Inc.
Annapolis, Maryland
Consultant
Michaels and Colburn
Foodservice Consulting & Design
Portland, Maine
Foodservice Manager
Harvard University Dining Services
Cambridge, Massachusetts
Owner/Operator
Soup, Salad, Pizza Restaurants
Boston, Massachusetts
Banquet Supervisor
Longs Banquet and Convention Center
Lansing, Michigan
Assistant to the President
Pillar House Restaurant
Newton, Massachusetts
PROFESSIONAL AFFILIATIONS
Member, Foodservice Consultants Society International
Member, National Association of College and University Food Services
Member, National Association of College Auxiliary Services
Member, National Association of College and University Business Officers
Graduate Studies
Business Administration and Finance
Harvard University
Cambridge, Massachusetts
B.S. Degree
Hotel, Restaurant and Institutional Management
Michigan State University
East Lansing, Michigan
Arizona State University
Beloit College
Bishop's University
Black Hills State University
Bowling Green State University
Bridgewater College
Brigham Young University Hawaii
Brigham Young University Idaho
Brigham Young University Provo
Brown University
Bryn Mawr College
Bucknell University
California State University San Bernardino
Camden County College
Catholic University of America
Central Washington University
Clark University
Cleveland State University
Colgate University
College of Saint Benedict
College of Staten Island
Colorado State University
Community College of Baltimore County
Community College of Philadelphia
Concordia College
Connecticut College
Coppin State University
Cornell University
County College of Morris
Cumberland County College
East Tennessee State University
Eastern Michigan University
Elizabethtown College
Embry Riddle Aeronautical University-Daytona Beach
Embry Riddle Aeronautical University-Prescott, AZ
The Evergreen State College
Faith Baptist Bible College
Ferris State University
Florida Gulf Coast University
Florida Institute of Technology
Florida International University
Gallaudet University
George Mason University
Georgia Southern University
Gettysburg College
Greensboro College
Harvard University
Hendrix College
Hiram College
Illinois State University
John A. Logan College
Johns Hopkins University
La Salle University
Liberty University
Lincoln University
Louisiana State University
Luther Seminary
Marquette University
Mercyhurst College
Messiah College
Michigan State University
Michigan Technological University
Microsoft Corporation
Midlands Technical College
Mississippi State University
Montana State University
Montcalm Community College
Morehouse College
Mount Holyoke College
Mount Union College
Murray State University
New York Chiropractic College
New York Institute of Technology
Northwest Missouri State University
Northern Illinois University
North Carolina A&T State University
North Carolina Central University
Ohio University
Onondaga Community College
Pennsylvania State University
Princeton University
Rhode Island School of Design
Roanoke College
Rochester Institute of Technology
Saint Anselm College
Salisbury University
San Jose State University
Shepherd University
Simon Fraser University
Smith College
Sonoma State University
Southern Connecticut State University
St. Bonaventure University
St. Lawrence University
St. Mary's College of Maryland
Stevens Institute of Technology
Stony Brook University
SUNY College at Cobleskill
SUNY College at Cortland
SUNY College at Geneseo
SUNY College at New Paltz
SUNY College at Oneonta
SUNY College at Plattsburgh
United States Naval Academy
University of California Berkeley
University of California Santa Cruz
University of Colorado at Boulder
University of Connecticut
University of Georgia
University of Houston
University of Illinois at Chicago
University of Iowa
University of Mary
University of Maryland – Baltimore
University of Michigan
University of Montana
University of Nebraska – Lincoln
University of New Hampshire
University of Ottawa
University of Pennsylvania
University of Pittsburgh
University of Prince Edward Island
University of Richmond
University of Rochester
University of San Diego
University of Southern California
University of Texas at Austin
University of Toledo
University of Washington
University of West Georgia
University of Wisconsin Eau Claire
University of Wisconsin Stout
University of the Virgin Islands
Utah State University
Utica College
Vanderbilt University
Villanova University
Virginia Commonwealth University
Virginia Tech University
Washington & Lee University
Wellesley College
Wheaton College
Williams College
Wright State University
Yellowstone National Park
York University